Why it is necessary to develop a Food Ordering App?
People spend much time while ordering food, and application aims to minimize this process, then gives a customer an opportunity to do other important activities. Food ordering mobile app is the ideal helper in finding new clients and increasing orders. You own the restaurant, cafe or bar, but you feel you can give more – so then it's time to expand the horizons of your business. In this article we will try to consider a few reasons why it is necessary to build a custom food ordering app for restaurant, and the general tips that will help to develop best food ordering app ever.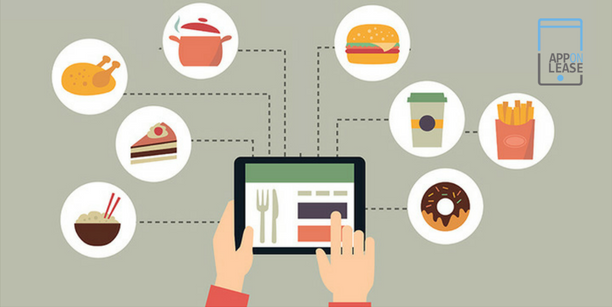 Who Will Use Food Ordering App?
Let us start with the general idea of this type of applications and its clients. The target audience of food ordering mobile app are students, employees, and entrepreneurs. Their lifestyle demands to act quickly and do not waste time on things they don't want to, plus to get everything of a high quality. That's the reason for the eating habits have to be in tune with the way of life.
And if we don't have enough time to go to the restaurant, it isn't the reason to refuse to eat what we like. A key to this solution is to keep everything at hand. That's what app should give – full access to the offers of the user's favorite restaurant.
One more thing to keep in mind while developing a food ordering app is people motivation. And it is laziness as well as hunger. So when a customer opens an app, he or she wants to see an easy food guide with the main buttons and the modern design. Make it simple for your customers to place an order directly from their smartphone.
Conclusion
AppOnLease tried to answer the question "Why it is necessary to develop a food ordering app" and tried to give you the main idea and tips on how to build mobile app for restaurant.
If you have any questions regarding this topic or want to make a mobile app for restaurant, please feel free to contact us anytime. We provide different business niches with profitable IT-solutions. Entrust our dedicated team of developers to create the app, which can meet both your business needs and your customers' wishes.