How Can Mobile Apps Help Your Restaurant Business?
Is your restaurant business slumping day by day and you are wondering about the reasons behind it? And If you are seriously in search for an answer, possibly we can start with a question- "Does your restaurant business have a mobile app?"
What Options Restaurant Mobile Applications Give to Customers?
If you wonder, how mobile apps for restaurant business can help your customers and you, there is a long list of benefits of a restaurant mobile app to your users. Take a quick look-
View menu items and special deals
Placing orders for home delivery or takeaway
Help your consumers locate your restaurant
Making reservations
Obtaining coupons
Loyalty and reward programs
Scanning QR codes to take users to your site without typing a letter.
Posting to your social media pages
Providing feedback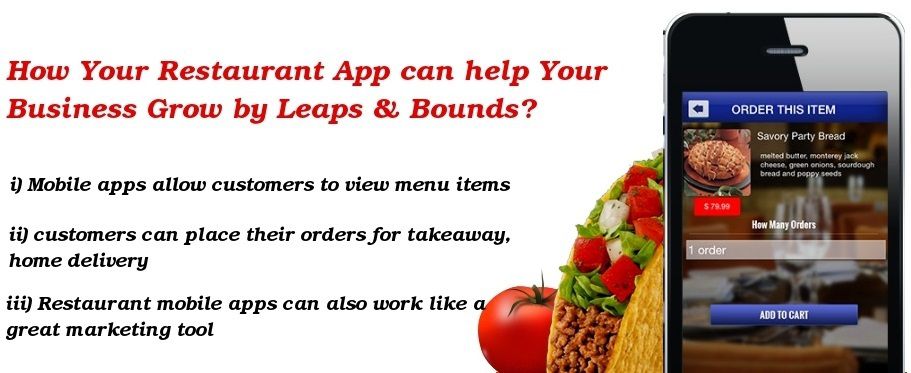 Reasons a Restaurant Mobile App Helps Your Business Grow
The benefits of a restaurant mobile app for business mentioned above are not for your consumers alone. They help your business grow as well. Besides, the ones mentioned above there are many other ways a mobile app for restaurant business will help your business grow. Here are few reasons why-
Consumers tend to spend more while using restaurant mobile apps
Mobile orders foster return business.
A mobile app helps your restaurant build a brand identity
Helps you communicate and reach out to your consumers
It's a more cost efficient and quicker than traditional marketing mediums